Professional Web and Graphic Design Services Company
Strong, Diverse, Experienced Design
We're a small personalized Web development and graphic design company. WhatsTheBigIdea.com, Inc. is run by an award-winning graphic designer with over thirty-five (35) years experience. Our services include providing complete Creative Design, Web Development, Search Engine Optimization, and Consultation.
Understanding The Way You Do Business
As an experienced design firm, we're aware that you have your own unique way of doing business. And, understanding your business philosophy is the first essential step in transforming that uniqueness into creative ideas. Both small and large businesses are always treated with equal attention.
Imaginative Design At Affordable Prices
The essential ingredient to an effective advertising project is an imaginative design that folks will take a second look at. Whether it's a tri-fold brochure design, e-commerce Web site design, our goal is clear: creating increased sales for your business at affordable prices.
Company We Keep
Our customers include behemoth corporations, as well as small family owned and small start-up small businesses. Being a small privately owned independent design firm, we are flexible and responsive to the varied needs of our clients. No project is too small. The customers we serve are located throughout the world and whose size range from sole proprietors and small business to corporate giants like Citibank, Grumman, Coca-Cola and more. Our customers benefit from the experience of over 35 years creating ideas for industrial, manufacturing, wholesale, professional and retail businesses. We're proud to be in good company. Here are some client testimonials.
Hudson Valley and Berkshires
The beautiful Hudson River Valley and the Berkshires are my inspirations. Both places are home for many New York City and Boston talents. The Hudson Valley is where the Hudson River School was born. This 19th-century movement was inspired by the area's beautiful natural environment.  So, it's no surprise that I like many other designers, painters, sculptors, and creative-types have made this place home. We are close enough to New York City and Boston with edgy design ideas and extensive design resources. Though far enough away from city expenses to offer reasonable rates.
Full-Service WordPress and Magento
WhatsTheBigIdea.com offers complete development, design, hosting, and maintenance for popular Web applications like WordPress and Magento. Although we offer traditional design services as well, including ad design, brochures, booklets, logos, and branding.
Supportive Design Services
Creative design services offered include professional design and consultation for company brochures, presentation folders, logos, and corporate identity development. In addition to graphic design services, we help develop intuitive Web sites which offer sophisticated e-commerce capabilities: UI and UX for Web design, Web applications, data-mining and cutting-edge Web-based business operations. In addition to improving your Web presence, we offer your business On-Page and Off-Page SEO Services and Social Network Marketing.
Adhering To Web Standards
We emphasize W3C compliance with search engine friendly coding with many Web sites based on popular open-source Web applications like WordPress (a W3C standards-compliant Weblog/CMS) and Magento (an online e-commerce and inventory Web application).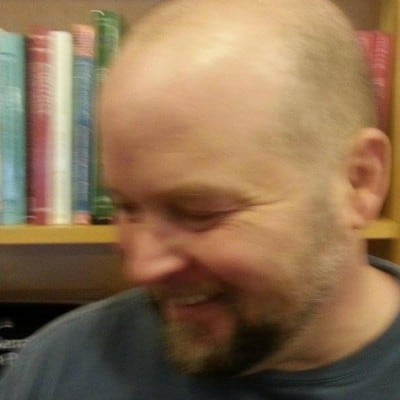 Web Developer And Designer
David has over 35 years experience in the creative advertising and marketing industry. His resume includes being the Art Director for Garcia Advertising, BBDO, and Belkin Associates. Since 1990, David has been a developer/consultant for many large and small businesses alike.
David Radovanovic
Creative Director